Mumbai News Highlights: NCP leader Jitendra Awhad was arrested by Thane Police on Friday, in connection with the case against him for stopping the screening of the movie 'Har Har Mahadev'. The police on Tuesday had registered an FIR against him and his supporters after Awhad led a number of NCP supporters inside the theatre and asked the patrons to leave, asserting that the movie allegedly "distorted the Maratha history and such movies would not be allowed to be released in the state".
Meanwhile, as Congress' 'Bharat Jodo Yatra' continues through Maharashtra, the party shared Friday that Rahul Gandhi has gifted a laptop to Sarvesh Hatne, a youth he met during the Bharat Jodo Yatra in Nanded. Hatne had reportedly told Gandhi that he wanted to become a software engineer but did not have a computer, prompting Gandhi and Congress president Mallikarjun Kharge to gift him one.
In other news, the air quality in Mumbai turned 'Moderate' on Friday, two days after it turned 'Poor' due to prevailing weather conditions. A 'Moderate' AQI has been predicted for the next three days as well. According to the AQI monitoring chart, an AQI between 0-50 is termed as 'good', between 51-100 is termed 'satisfactory', 101-200 is termed 'moderate', 201-300 is termed 'poor', 301-400 is termed 'very poor' and beyond 400, AQI is labelled as 'severe'.
Western Railway will experience a power block on Saturday and Sunday (November 12 and 13) from 9:40 hrs to 10:40 hrs in connection with Dedicated Freight Corridor Corporation of India (DFCCIL) work. The power block on both up and down line will be between Vangaon and Dahanu Road.
Due to this power block a few Western Railway trains will be affected. The Ahmedabad – Mumbai Central Karnavati Express (Train No 12934) will be delayed by 30 minutes at Dahanu Rd station. Andheri – Dahanu Rd local departing Andheri at 7.51 hrs will be short terminated at Vangaon station and will remain partially cancelled between Vangaon and Dahanu Rd. While Dahanu Rd – Virar local departing from Dahanu Rd at 9.37 hrs will instead depart from Vangaon and hence will remain partially cancelled between Dahanu Rd and Vangaon.
Similarly, Churchgate – Dahanu Rd local departing from the Churchgate station at 7.42 hrs will be short terminated at Vangaon station and hence will remain partially cancelled between Vangaon and Dahanu Rd.
And Dahanu Rd – Virar local departing from Dahanu Rd at 10.10 hrs will instead depart from Vangaon and hence will remain partially cancelled between Dahanu Rd and Vangaon.
Gajanan Kirtikar, Uddhav-led Sena's MP from Mumbai (North-West) joined the Maharashtra Chief Minister-led Balasahebanchi Shiv Sena on Friday, becoming the 13th MP to do so till now.
One of the senior-most Shiv Sena MPs in Lok Sabha, Kirtikar joined the party in the presence of Shinde during an event at Ravindra Natyamandir in Prabhadevi. The event was organised by MP Rahul Shewale and MLA Sada Sarvankar to felicitate the CM.
In June this year, 39 MLAs from undivided Shiv Sena had rebelled with Shinde in June to overthrow the previous MVA regime under Uddhav Thackeray. The rebels then joined hands with BJP to form a new government in
After the rebellion of MLAs, 12 MPs of the party had also joined the Shinde faction in July.
Jitendra Awhad, the NCP leader who was arrested Friday for forcing the cancellation of the screening of Har Har Mahadev at a Thane mall, had said the Marathi movie "distorted the Maratha history and such movies would not be allowed to be released in the state".
This was, however, not the first time Awhad had fallen foul of the law. In 2020, when he was a minister in the Maharashtra Vikas Aghadi government, he and 15-20 others allegedly assaulted a Thane-based civil engineer who posted online a morphed photograph of the minister. He was arrested in connection with the incident but granted bail on the same day. Zeeshan Shaikh writes


The Bombay High Court on Friday posted to November 25 the hearing in a plea by the Enforcement Directorate (ED) against the special PMLA court order granting bail to Shiv Sena (Uddhav Balasaheb Thackeray) leader and Rajya Sabha MP Sanjay Raut and his alleged aide Pravin Raut in connection with a money laundering case linked to a redevelopment project in the northern suburbs of Mumbai.
The ED had moved the high court soon after the special court granted bail to Raut on Wednesday, and sought cancellation of the same. The High Court on Wednesday refused to suspend the bail order and cleared the way for Raut's release from jail. Thereafter, the plea was listed before a single-judge bench of Justice Bharati H Dangre on Thursday, which could not hear it due to paucity of time and listed it on Friday. Read more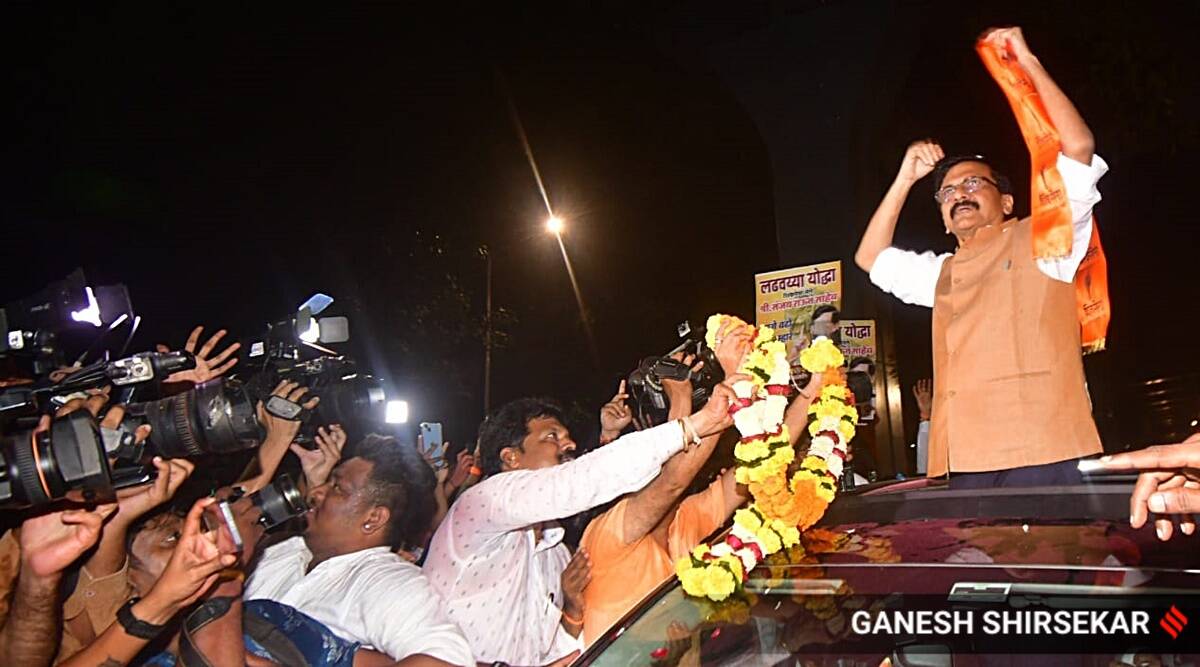 The Supreme Court decision on Monday to uphold an April 2019 Bombay High Court order invalidating three standards to determine the 'capital value' of land where construction is yet to begin under a new property tax regime has come as a great relief for developers in Mumbai.
A Supreme Court bench led by then Chief Justice U U Lalit and Justice Bela Trivedi said that only "the existing physical qualities and state of the land and building" can be considered to determine 'capital value' and not "the prospects of the land".
The Supreme Court decision is a setback for the Brihanmumbai Municipal Corporation (BMC) but it has provided great relief to real-estate developers in Mumbai, where construction cost is substantially high as compared to other cities. Read more
Shiv Sena leader Aaditya Thackeray has reached Hingoli to participate in Rahul Gandhi's Bharat Jodo Yatra. Both are presently walking together.
NCP state president Jayant Patil slams Maharashtra government over arrest of Jitendra Awhad. Patil said that this state government considers fighting for the honour of Chhatrapati Shivaji Maharaj as a crime.
As officials of the Brihanmumbai Municipal Corporation and the Western Railway are expected to meet Friday for taking the final call on demolishing Andheri's Gopal Krishna Gokhale Bridge, BJP MLA Ameet Satam has urged Railways Minister Ashwini Vaishnav to expedite the demolition and the reconstruction of the closed bridge.
In a letter to the Union minister, Satam has requested the demolition and reconstruction work be handed over to the Dedicated Freight Corridor Corporation of India Limited (DFCCIL), which is known for reconstructing a bridge in Valsad in 20 days.
"After the Brihanmumbai Municipal Corporation (BMC) closed the bridge for traffic, there is a huge traffic congestion from Khar West and East, right up to Malad West and East, thus causing inconvenience to lakhs of commuters. The BMC is of the view that the bridge in the railway portion should be brought down and reconstructed by the railway, considering high-tension wires and live railway lines in operation," Satam wrote. Read more
Coalition pulls and pressures continue to tell on police postings in Maharashtra, with yet another round carried out this week seeing objections and U-turns.
The development is seen as a reversal for Deputy Chief Minister and Home Minister Devendra Fadnavis, who is credited with having a good idea of the strengths and weaknesses of the IPS officers in the state, and was known to run a tight ship when he held the CM post in 2014-2019.
The Ekanth Shinde-Fadnavis government that came to power in June 2022 has only carried out large-scale police transfers twice, and both times, postings of officers have been stayed or changed the very next day. Given that this is an exception, usually such changes are indicative of political interference. Mohamed Thaver writes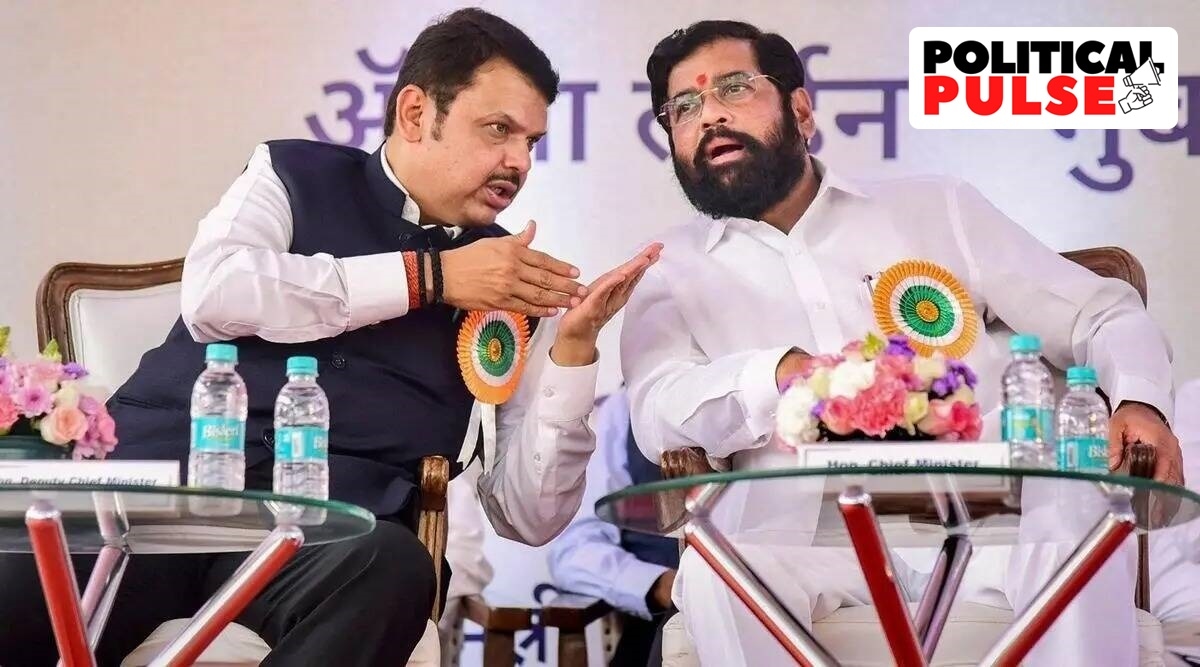 Mumbai is currently witnessing an outbreak of measles. Between September and October, a total of 84 cases of measles have been reported in the city. Most of them are from the M-East ward that covers Govandi.
Last month, three children — Hasnain (5), Noorain (3.5) and Fazal khan (13 months), residents of Rafi Nagar, Govandi, lost their lives in a span of 48 hours. Now, the Brihanmumbai Municipal Corporation (BMC) is conducting door-to-door surveillance to identify suspected cases of the disease among children. Here's all you need to know about measles. Rupsa Chakraborty explains
The Vanrai police in Mumbai's Goregaon have traced and arrested a 22-year-old student who was on the run after allegedly ramming his SUV into an autorickshaw and killing two people on the Western Express Highway (WEH) in Goregaon (East) early on Thursday.
The police identified the accused as Govindham Yadav, 22, a resident of Bhiwandi. He was arrested early on Friday and will be produced before a magistrate court.
A 48-year-old man travelling in an auto-rickshaw and the rickshaw driver were killed and two other men riding a bike suffered grievous injuries after the speeding SUV driven by Yadav on the south-bound stretch of the WEH jumped the divider and crashed into the rickshaw and the bike moving on the north-bound stretch of the highway. Yadav fled from the spot. Read more
The Maharashtra State Road Development Corporation (MSRDC) is undertaking the Thane Creek Bridge (TCB) 3 construction work. The project was initiated to decongest the traffic from the existing TCB 1 and 2 since an international airport is coming up in Navi Mumbai. This new bridge, once ready, will ensure smooth traffic movement and hassle-free connectivity between the twin cities — Mumbai and Navi Mumbai.
Read more about the project here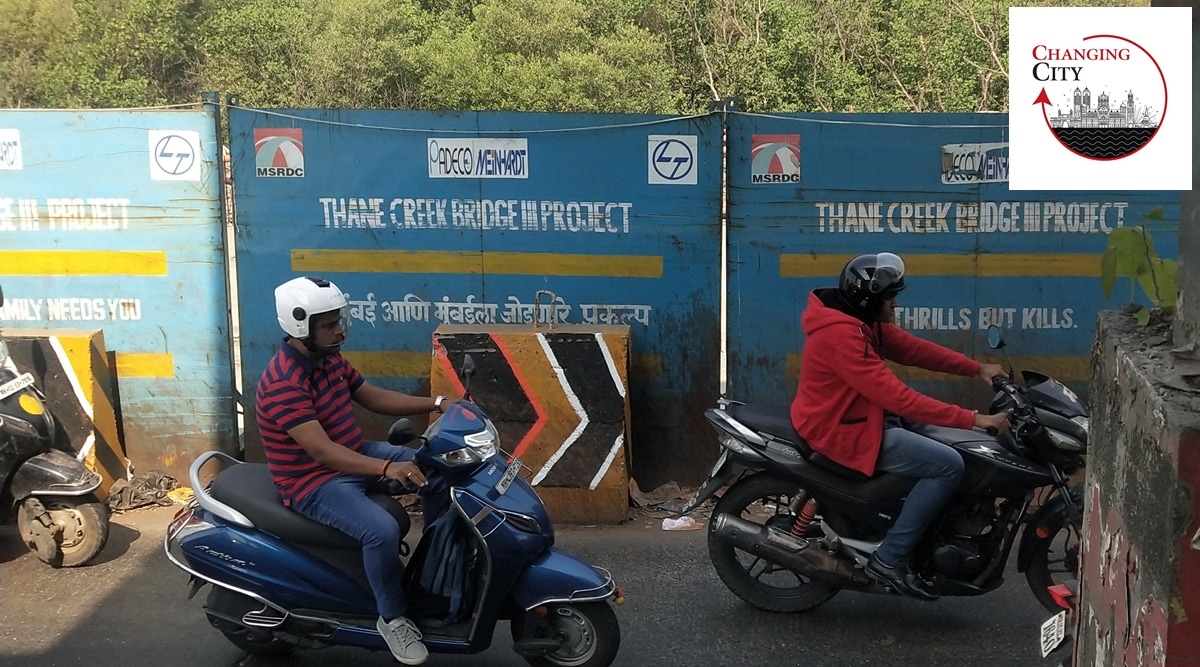 With the dip in minimum temperature, the air quality index (AQI) in Mumbai has started to oscillate between the 'poor' and 'moderate' categories.
According to the System of Air Quality Forecast and Research (SAFAR), Mumbai's AQI readings were in the 'poor' category throughout this week, ranging between 220 and 260.
While the overall AQI on Friday morning was at 173 (moderate), several pockets of the city continued to see worse AQI. Mazagaon had an AQI of 328 (very poor), followed by an AQI of 215 in Colaba and 208 in Chembur. Borivali showed an AQI of 183, followed by 156 in Bandra Kurla Complex (BKC) and 135 in Andheri. Worli recorded the best AQI of 90, followed by 125 in Bhandup. Pratip Acharya reports
BJP MP Dr Vinay Sahasrabuddhe was on Thursday appointed president of the Maharashtra Cultural Policy Committee.
The panel was set up by the department of cultural affairs to review the state's cultural policy of 2010, and update it.
Minister for Cultural Affairs Sudhir Mungantiwar, took to social media on Thursday to annnounce the appointment. "Dr Vinay Sahasrabuddhe has been appointed as the Working President of the Cultural Policy Committee of Maharashtra. (Read more)
Special Judge M G Deshpande on Wednesday granted bail to Shiv Sena MP Sanjay Raut, calling his arrest illegal and a witch hunt. The judge also pulled up the Enforcement Directorate (ED) for not conducting trials.

Judge Deshpande has been presiding over the designated court under the Prevention of Money Laundering Act (PMLA) at the Mumbai City Civil and Sessions Court since July 2021. The court has the maximum cases – over 60 – assigned to it under PMLA. The judge's previous stints at the Mumbai court include his designation as a special CBI (Central Bureau of Investigation) judge and one as a SEBI (Securities and Exchange Board of India) judge.
In his 122-page order on Wednesday, the judge said that the ED's speed in arresting accused is "extraordinary" but it is slower than a snail when conducting trials. (Read more)
A 22-year-old employee of the Navy, who worked as a chef at the INS Abhimanyu base camp at Uran in neighbouring Raigad district, has gone missing, police said on Friday.
The employee, identified as Vishal Maheshkumar, had left his home in Uran for swimming in the morning of November 3, an official said. "As Vishal did not return home, his parents approached the Uran police station and filed a missing person's report," he said.
On the basis of their complaint, a search operation was launched, he said. (PTI)
As many as 24 persons were allegedly defrauded of Rs 88 lakh under the pretext of investing money in various schemes. Police said the accused, Deepak Mhaskar, lured them with the promise of an investment scheme and allegedly took money after promising high returns.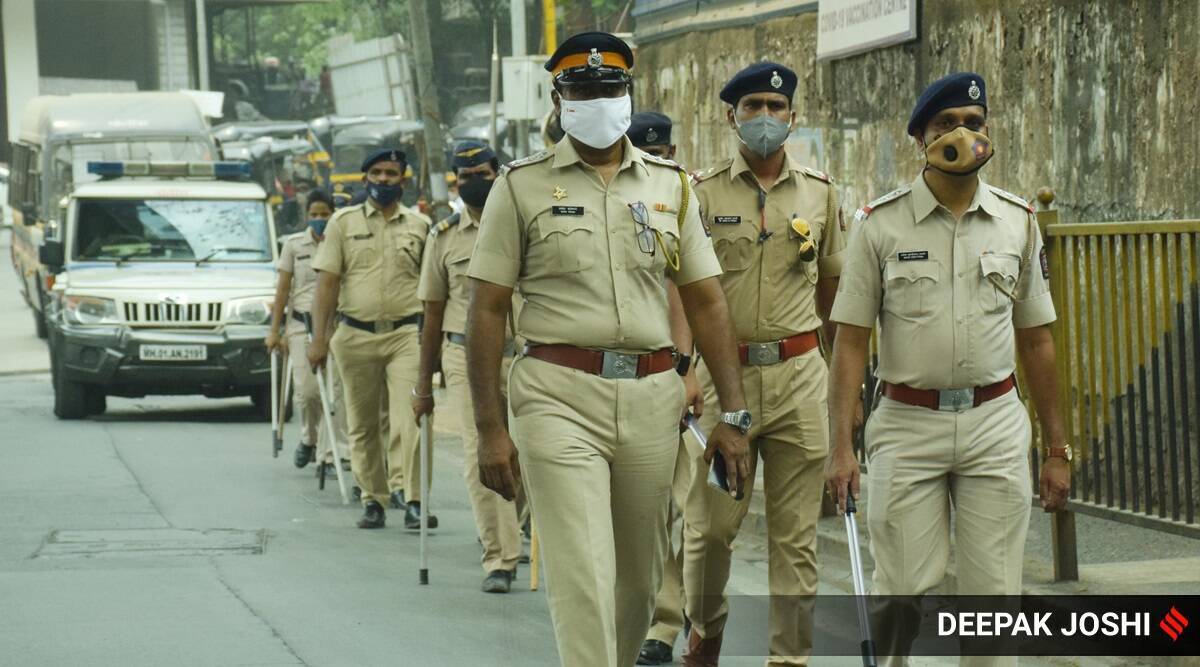 According to police, the complainant in the case is Shrivallabh Joshi, who told police that he came to know about Mhaskar through a common friend. The complainant was informed about the investment company 'Happiness For All' and its office ocated in Borivali. (Read more)
The Bharat Jodo Yatra started from Dabhad in Maharashtra at 6 am on Friday. It will end for the day at 7 pm at Kalamnuri.
Today #BharatJodoYatra resumes from Dabhad and will halt at Kalamnuri. pic.twitter.com/Gc6Ue52AYq
A fisherman sorts dried fish as the sun sets in Mumbai, Tuesday, Nov. 8, 2022. (AP Photo/Rafiq Maqbool)
Sanjay Raut released from prison: 'My arrest will be biggest mistake of your political career'
Shiv Sena leader Sanjay Raut was granted bail by a special court on Wednesday (November 10) in connection with the Patra Chawl case. The court called his arrest illegal and a "witch-hunt", and rapped the Enforcement Directorate for using the exceptional powers of arrest "very casually". As he stepped out of Arthur Jail last evening, Raut reaffirmed his commitment to Uddhav Thackeray's leadership and later said his arrest "will be the biggest mistake of their political career".
Luxury train Deccan Odyssey may start ferrying tourists again next year
Deccan Odyssey, a luxury train launched to promote Maharashtra tourism in a joint collaboration between the Indian Railways and state government, may start ferrying tourists again next year. The train service has been at a standstill for over 30 months due to the pandemic. Deccan Odyssey is one of India's five luxury trains – the others are Palace On Wheels, Golden Chariot, Royal Rajasthan On Wheels and the Maharajas' Express.
Flyover at Parel TT to be demolished, built again
Adding to the traffic woes of Mumbaikars, the Brihanmumbai Municipal Corporation (BMC) is set to demolish and reconstruct the flyover at Parel TT, on Babasaheb Ambedkar Road, in Parel near Dadar. The bridge is likely to be closed in the next one month, senior BMC officials said. Just a day ago, the BMC had closed the Gokhale Bridge in Andheri for traffic, after it was found unsafe and dangerous, as its girders had eroded. The civic body had issued work orders for the project in October, and is now awaiting a no-objection certificate. The entire project will take six months to complete, including demolition and reconstruction.
Protests over 'Har Har Mahadev' in Maharashtra
protests against the Marathi historical action film "Har Har Mahadev" over alleged "distortion of facts" continued for the second day in a row on Tuesday in Maharashtra with activists of the NCP and an organisation founded by Sambhaji Chhatrapati, a descendant of Chhatrapati Shivaji Maharaj, disrupting the screening at a multiplex in Nashik city, PTI reported. Earlier in the day, the Thane Police registered a case against senior NCP leader and former Maharashtra minister Jitendra Awhad and at least 100 others for allegedly roughing up spectators at a multiplex screening in Thane on Monday night.
Bharat Jodo Yatra in Maharashtra: Jairam Ramesh addresses media at Naigaon
Senior Congress leader Jairam Ramesh, speaking to the media at Naigaon in Nanded district, said that as party leader Rahul Gandhi was not given adequate time by the Speaker of Parliament to speak on issues of national significance, the Bharat Jodo Yatra was an attempt by the Congress to reach out directly to the public. "The Speaker doesn't give him time. He is a member of the standing committee on defence but is not allowed to ask questions on China. He decided to instead talk to people directly, which he is doing through the Bharat Jodo Yatra," Ramesh said.
Wednesday marked the third day of the Maharashtra leg of the Bharat Jodo Yatra.
In other news, the air quality in Mumbai dropped to 'poor' on Thursday due to the present weather conditions. Experts said the air quality till the end of winter would oscillate between 'moderate' and 'poor' categories. The dip in air quality is due to "a stagnant weather condition which has developed in western India, due to which the wind speed has become very slow", Dr Gufran Beig, a senior scientist and founder project director at SAFAR, told The Indian Express.