New Year 2023 Live Updates (January 1): India ushered in the new year with countdown celebrations and fireworks as thousands of revelers stepped out to celebrate the occasion after two years of Covid-19 disruptions. Across cities, the police have tightened security to keep a strict vigil on any kind of violation and ensure security during New Year celebrations. While Covid-19 continues to cause death and dismay, particularly in China, which is battling a nationwide surge in infections, countries had largely lifted quarantine requirements, restrictions for visitors and relentless testing that had limited travel and places people can go to.
The Pacific nation of Kiribati was the first country to greet the new year, with the clock ticking into 2023 one hour ahead of neighbours including New Zealand. In Auckland, large crowds gathered below the Sky Tower, where a 10-second countdown to midnight preceded fireworks. The celebrations in New Zealand's largest city were well-received after COVID-19 forced them to be cancelled a year ago. More than 1 million crowded along along Sydney's waterfront for a multi-million dollar celebration based around the themes of diversity and inclusion.
In Pics | World ushers in New Year with fireworks, light displays
On the last day of the year marked by the brutal war in Ukraine, many in the country returned to capital Kyiv to spend New Year's Eve with their loved ones. As Russia attacks continue to target power supplies leaving millions without electricity, no big celebrations are expected and a curfew will be in place as the clock rings in the new year. But for most Ukrainians being together with their families is already a luxury.
With inputs from AP
Greeting people on New Year, Congress president Mallikarjun Kharge on Sunday urged them to shed barriers, rekindle the values of tolerance and compassion and reclaim the ideals of an inclusive society. He also urged Congress workers to remain united and help make every Indian believe that the party is a vehicle in realising the dreams and aspirations of a secular, progressive and liberal India.
"On the joyous occasion of New Year, I convey my best wishes to fellow Indians. It is time to shed the barriers which divide us and rekindle in ourselves the values of love, compassion, tolerance and fraternity," he said in his New Year message.
"This is the time to unify each aspiration and reinforce the civilisational ideals that bind us together. Let us reclaim the ideas and ideals of an inclusive society where peace and harmony prevail," the Congress chief said. (PTI)
My fellow citizens,
On the joyous occasion of New Year, I convey my best wishes to you all.
I wish each one of you a very happy and prosperous year ahead.
नफ़रत छोड़ो, भारत जोड़ो !
Jai Hind! pic.twitter.com/3jVqmKst9I
A dip in temperature is likely to occur over the northwest and adjoining central India during the next 24 hours, according to a bulletin issued by the Indian Meteorological Department (IMD) Sunday morning.
Cold wave conditions are very likely to prevail over Himachal Pradesh on January 1; Punjab, Haryana, Chandigarh and Rajasthan between January 1 and 4. Meanwhile, the minimum temperature in New Delhi on Sunday dipped to 5.5 degrees Celsius, two notches below the season's average, the IMD said.
A drop in visibility too was recorded in several parts of the country. Dense fog conditions are set to prevail in a few regions over Himachal Pradesh and Uttarakhand for the next two to three days and sub-Himalayan West Bengal, Sikkim, Assam, Meghalaya, Nagaland, Manipur, Mizoram, Tripura for the next 24 hours. (Read more)
Traffic was thrown out of gear in several areas across the capital on New Year. According to Delhi Traffic Police, major snarls were seen at Rajouri Garden-Ring Road stretch due to construction of an elevated road and at India Gate due to a protest by the Jain community against the Jharkhand government's decision to declare Sammed Shikharji, a pilgrimage site, into a tourist spot. A Nagar kirtan procession being taken out through North, East, and West Delhi also hit traffic.

Meanwhile, 318 challans issued for drunk driving on New Year's Eve, an increase of over 12 times compared to the previous year which saw 25 violations, officials said on Sunday. 2020 saw 19 violations for drunk driving while 2019 saw 299.
Around 175 people were also booked for dangerous driving, 55 for driving on the wrong side, 47 for triple riding, 70 for driving as a minor, 664 for riding without a helmet. 53 vehicles were also impounded. (Read more)
The first day of the year is a time to believe in the possibilities of clean slates. A moment, too, to recognise that there is no tabula rasa, because the new is never really free of the old.
For a glimpse of the old and new in 2023, listen to Rahul Gandhi in Delhi and Home Minister Amit Shah in Bangalore.
In Delhi on December 31, taking a break from the Bharat Jodo Yatra, Gandhi is saying something that sounds new, but in a way that feels old. What is new is the emphasis on an "alternative vision", not just "Opposition unity" or grand alliance to take on the BJP in 2024. But the language of apocalyptic contrasts and hard oppositions rings old — "There cannot be similarities between hate and violence and love. They are diametrically opposite…" he says.
Vandita Mishra writes…
What will India's collective self look like in the mirror of the near future? Any analysis of the politics of the present moment — of today and tomorrow — needs to be anchored in this difficult question. The answer to it hinges on what India has become today. After eight years of the BJP's single-party dominance, politics is at a crossroads: It can cling to the remnants of a nearly-demolished democratic spirit or slip into the abyss of more explicit authoritarianism. If the latter happens, we shall have transformed not just in politics but in identity too. Such a transformation represents no less than a hegemonic project that is still unfolding. Election outcomes and the shape of party competition, crucial as they are, should also be located in this larger inquiry. Let us, therefore, attempt to look not only at 2024 but a little beyond that; and not only at elections but much beyond that. Suhas Palshikar writes….
A prayer meet has been organised at Jawahar Navodaya Vidyalaya in Gujarat's Vadnagar Sunday in memory of Prime Minister Narendra Modi's mother Hiraba Modi. The meet is expected to go on till noon. Apart from family members, including PM Modi's brothers Amrut, Prahlad, Pankaj and Somabhai Modi, several state BJP leaders also marked their presence.
Former Gujarat deputy chief minister Nitin Patel, former home minister Pradeepsinh Jadeja, former roads and buildings minister Purnesh Modi, BJP MP Kiritbhai Solanki, Thakkarbapanagar MLA Kanchanben Radadiya, former minister of state Mayaben Kodnani and Nirmala Wadhwani, former Assembly speaker Nimaben Acharya, Assembly speaker Shankar Chaudhary and Sanjay Joshi were also present at the venue. (Read more)
Temperature dropped to a below-freezing point at Mount Abu in Rajasthan on the first day of the new year as tourist flock to the only hill station of Rajasthan. Tourists who had come here to enjoy snowfall were seen draped in blankets to keep it warm. At Mount Abu face-covered students were seen huddled around a bonfire to beat the cold.
'There is a zero-degree temperature here. Ice (frost) had accumulated on the top of buses, and on the Shikaras (Houseboat). The weather is pleasant here. Kota is very hot. The adventure of Mount abu is very good. There is a lot of cold here," said a tourist who had come to Mount abu for the first time. (PTI)
This year's climate change conference in Egypt, COP27, was hailed as 'historic' for its decision to create a fund to help developing countries recover from climate-induced disasters. While the decision undoubtedly addressed a long-pending demand of the developing countries, there was little else in the final outcome of the Sharm el-Sheikh meeting that can be seen as a half-adequate response to, what according to science is, an extremely urgent global climate emergency. (Read more)


As we usher in 2023, Saurabh Parashar finds out what the top officers of the City Beautiful wish for it in this year, and their personal resolutions.
Read more here


World Cups on home soil and World Championships in foreign lands; an expanded IPL amidst captaincy and selection conundrum for the Men in Blue; the Asian Games and Road to Paris 2024. If the second half of 2022 was breathless, 2023 promises to be even more exhilarating.
Read more here


In Ludhiana city, Punjab's industry and business hub, two major infrastructure projects that are expected to bring a major change in the life of the residents, are Ludhiana international airport coming up at Halwara and Elevated Road project. Both projects are currently under construction and set to be completed in 2023.
While it can still take at least 2-3 years to commence international flights from Halwara airport once the civil terminal becomes operational, the AAP government has announced to commence domestic flights from Ludhiana at the earliest. Currently, residents have to go to Chandigarh, Amritsar or Delhi to take flights, so an airport of its own is expected to save travel time of at least 3-6 hours even for domestic flights, for people of Ludhiana. An airport in Ludhiana has been a long pending demand of businessmen and industrialists from the city of riches.
The domestic airport at Sahnewal, from where flights to Delhi were operational before pandemic, is currently lying non-functional.
Similarly, the elevated highway project from Samrala chowk till MC limits via Bharat Nagar Chowk, being constructed by the National Highways Authority of India (NHAI), is expected to relieve residents from massive congestion while traveling from Old City areas towards Ferozepur road, and targets to reduce travel time (end to end) from 30 minutes to 7-10 minutes only.
Divya Goyal reports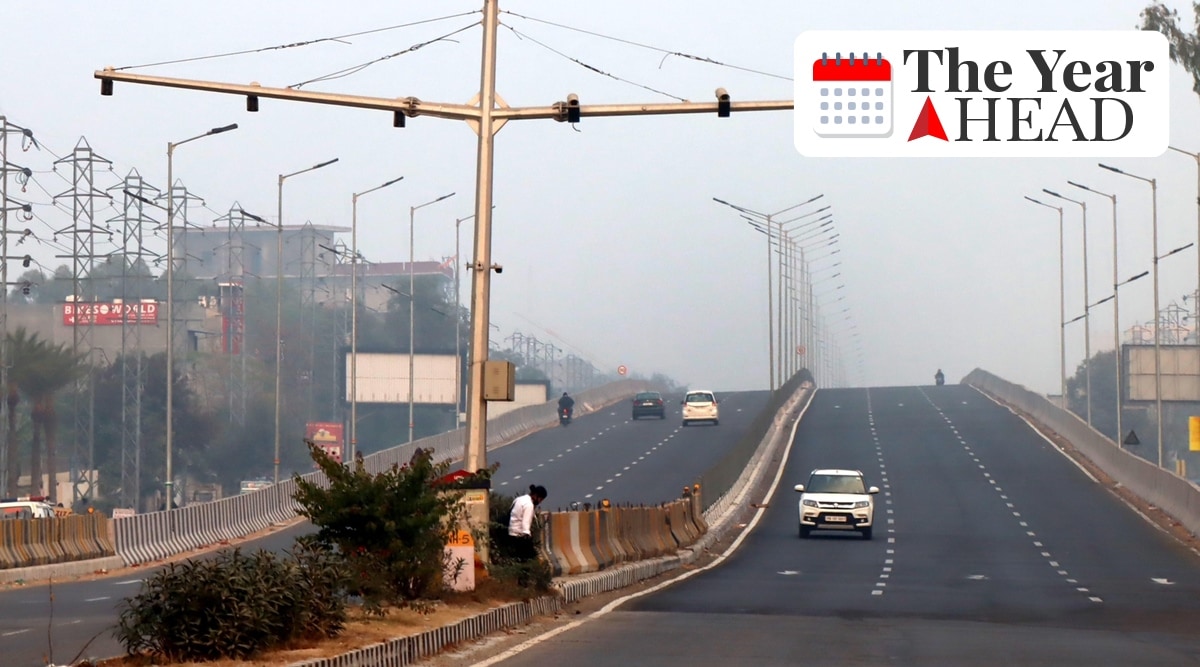 Every year, the New Year brings with it new hopes and new positivity, ushering in happiness. With this, people also customarily make a list of things that they want to take with them in life; these are called resolutions, which are basically to-do lists. It could be a new hobby or an activity that you want to take up in the new year, or a health issue you want to work on, or simply make some personal changes in life like reaching new milestones professionally, romantically, getting rid of toxicity, being more physically active and prioritising yourself over others, etc.
It, therefore, goes without saying that New Year is when people reflect on the year that went by and plan for the upcoming one with renewed enthusiasm. If you are confused about what kind of goals you want to set for yourself, here is a list of quotes and resolution ideas for 2023.
Read on
The fight between Governor Arif Mohammed Khan and the CPI(M)-led government, which began in 2022, is slated to dominate Kerala politics in the coming months of 2023. Earlier this month, the Assembly passed a Bill to divest the Governor of his position as the ex-officio chancellor of universities in the state. The Bill is pending with the Raj Bhavan, with speculation rife that the combative Khan could send the legislation to Parliament rather than clear it.
In the tussle, the CPI(M) has been successful to some extent in projecting Khan as an "RSS agent", trying to "saffronize" the state's education sector. The aggression has even forced the Congress-led UDF, initially reluctant to avoid being seen with the ruling party, to register support for the government move against the Governor.
For the Congress, the biggest question will be the next move of party MP Shashi Tharoor who, after defiantly staying in the race for party national president, has now made clear his intention to become more active in state politics.
Shaju Philip writes


Four of the nine states which are headed for Assembly polls in 2023 are in the Northeast, a region dominated by the Congress for the most part after Independence, till the Narendra Modi-led BJP set its sights on it.
As Tripura, Meghalaya and Nagaland go to polls in early 2023, followed by Mizoram in November, it is this, then, that will be on test. The four states might collectively send only six MPs to the Lok Sabha but for the BJP, the region with its diversity of beliefs and faiths is crucial to its ideological agenda, as well as its political narrative as a party spanning the length and breadth of the country.
Of the four states, the keenest contest will be in Tripura, the second Northeast state after Assam where the BJP formed the government on its own strength. It came to power in 2018 in alliance with the Indigenous People's Front of Tripura (IPFT), ending the 25-year run of the CPI(M)-led Left Front. However, the ground has been shifting. As many as eight MLAs of the ruling coalition, including five of the BJP, have quit in the recent past, indicating the way the wind is blowing.
Sourav Roy Barman writes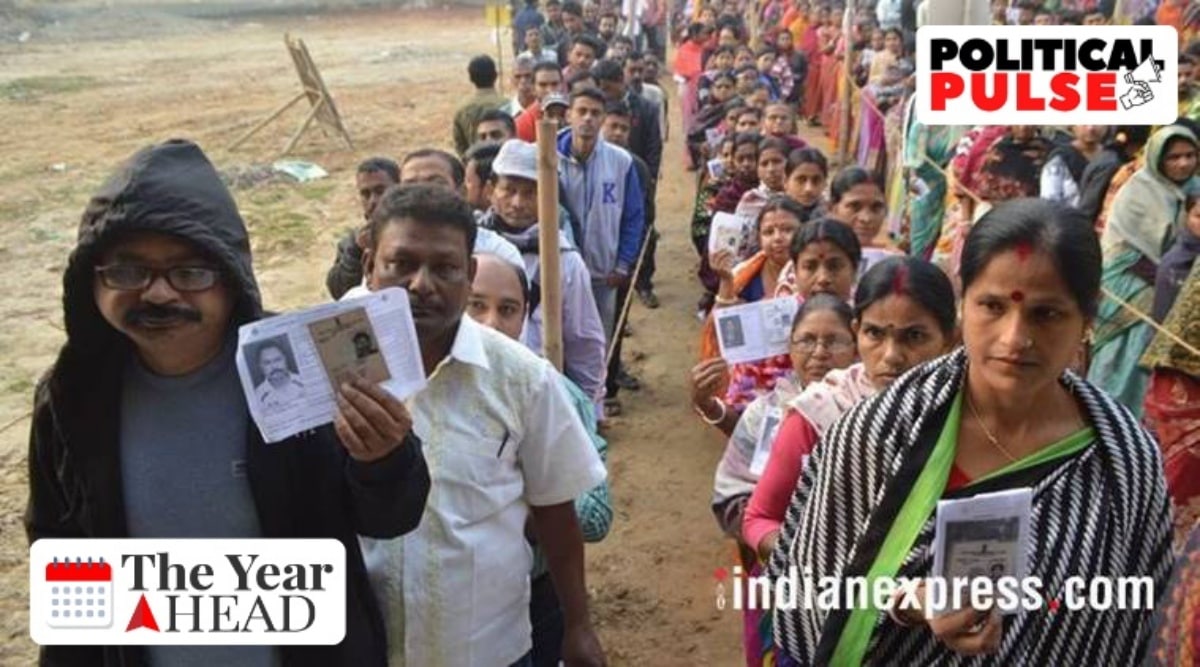 As 2023 dawns, Bihar seems to be inching towards bipolar politics, with the last of its titans, Nitish Kumar, hinting at exiting the state arena, leaving the space wide open for Tejashwi Yadav-led RJD on one side and the BJP on the other.
A probable Nitish move to the national stage will have repercussions both for the 2024 Lok Sabha and the 2025 Assembly polls in Bihar, even as the young Tejashwi finds himself thrust into a do-or-die situation against an unforgiving BJP, that he probably didn't bargain on facing so quickly.
But will this year finally be when the grand ambitions of Nitish — who has spent a long time in the wings — finally come true? Having ruled himself out of the Bihar CM race in his own roundabout way, the JD(U) chief has dipped his toes into a pool that has many vying to be the main Opposition face in 2024.
Santosh Singh writes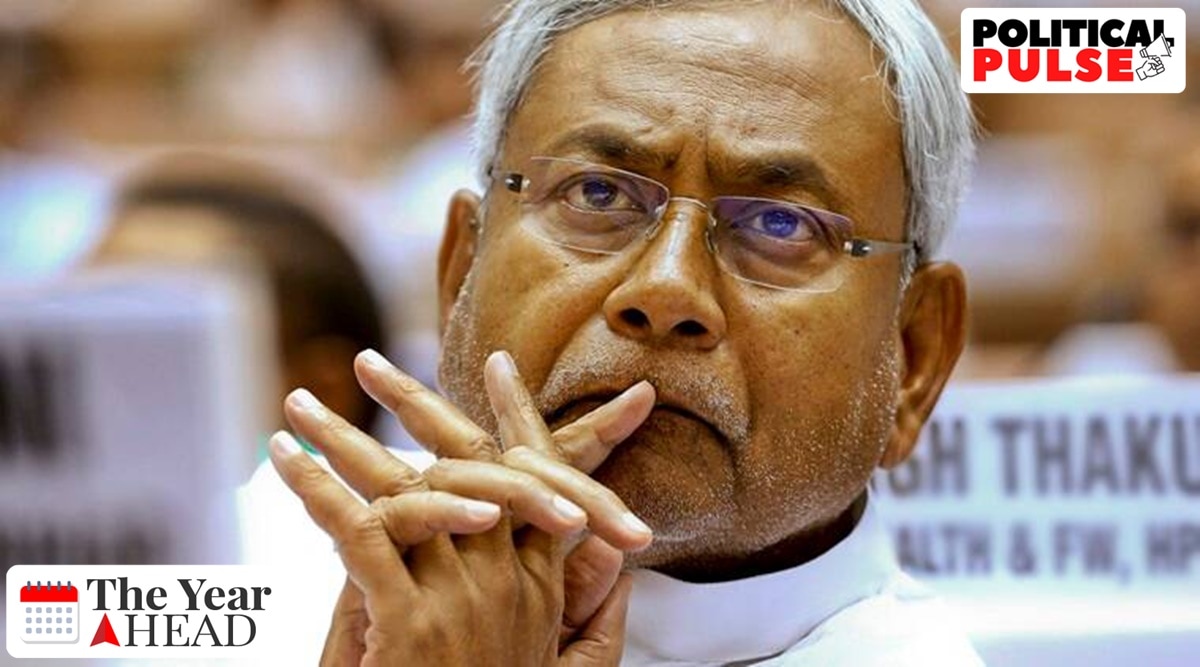 Reeling under corruption allegations against its senior leaders and ministers in various scams through 2022, the Mamata Banerjee-led Trinamool Congress (TMC) has been focusing on the high-stakes 2023 rural polls, looking to tighten its hold over Panchayat bodies across West Bengal. Seeking to seize on the TMC's setbacks, the principal Opposition BJP is also stepping up its preparations for the upcoming Panchayat polls, aiming to make further inroads in the state ahead of the 2024 general elections.
To boost its image ahead of the Panchayat polls, slated for early 2023, TMC has launched an internal exercise to jettison tainted leaders and functionaries, aiming to regain the trust and support of its formidable support base among the state's rural population. In some recent cases, the TMC's national general secretary Abhishek Banerjee, after receiving corruption complaints, issued directives to several "tainted" party leaders and Panchayat pradhans to resign from their posts.
According to a senior TMC leader, wining the rural body elections is crucial for reinforcing the party's hold on the rural voters while strengthening the organisation at the grassroots level. "On paper the Panchayat polls may not be considered as important as Assembly or Lok Sabha polls. However, in order to succeed in those elections, one must have a strong presence at the grassroots and that happens when you win the Panchayat polls. So, winning the rural polls would mean having a strong foothold in the state ahead of the all-important 2024 Lok Sabha polls," he said.
Santanu Chowdhury writes


"As someone who has recently joined the workforce in India, let me reiterate what the still-unemployed Gen Z-ers already know — it's really tough out here. From a gruelling search and interview process, to finally landing a job I can be proud of, it's been quite a year. I ridiculed "hustle culture" all through my liberal-leaning academic days but when it came to implementing my principles in real life, I had no hustle to ridicule. I scrolled through social media, reading story after story of exhausted people, all waiting for a pause and a moment to breathe. And here I was, breathlessly promising never to take a break if I ever did land a job.
And yet, during this time of unemployment, all the articles I came across only ranted about Gen Z's new fad for "quiet quitting" (one of the workplace trends of 2022, it seems) and its "lazy approach" to professional life. As a distressed member of Gen Z, anxiously on the lookout for anyone who would employ me, I was not in the least interested in "quiet quitting" or being a "lazy" employee. Some of us really do want to hustle, even if we don't identify as "tech bros" or "finance bros". I was charged and ready, in fact, to just never quit at all. And so, this New Year's Eve, here ismy wish list as part of the younger generation employee club, entering the Indian workforce on the cusp of 2023."
Adya Goyal writes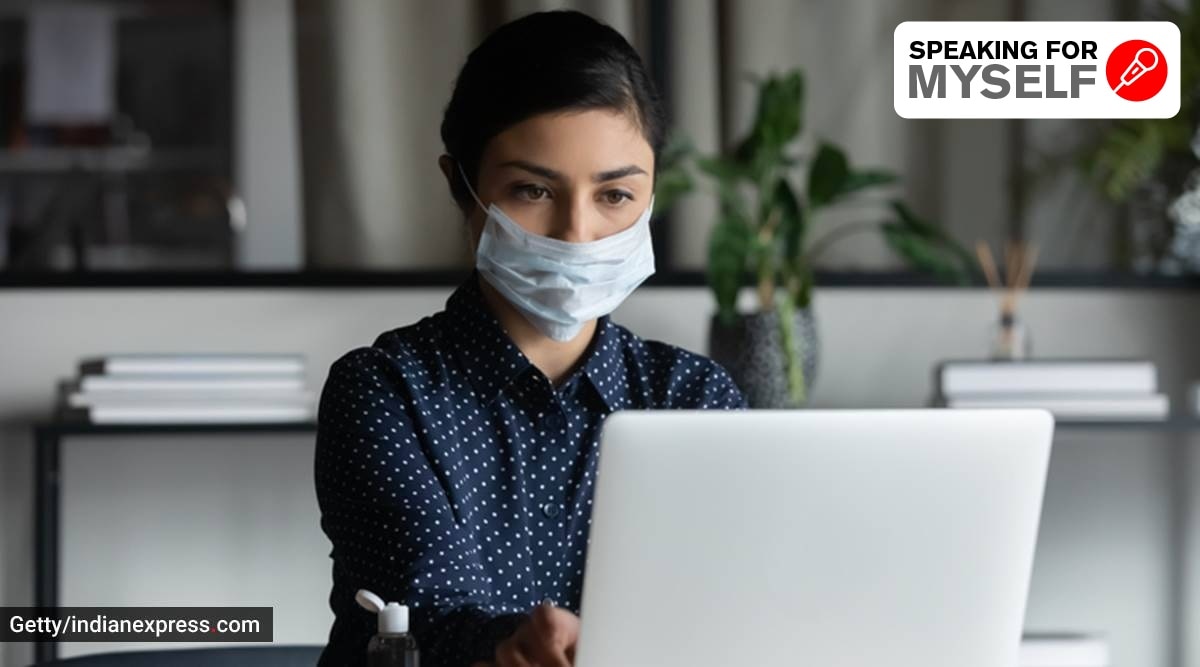 The year 2022 has been a strange one, especially for those in the world of entertainment. While the world returned to the pre-pandemic normalcy, a new pattern emerged in the show business. The Indian audience is willing to spend on movies, but only if they offer bang for their buck. However, 2023 promises to bring several releases with hopes of reviving cash registers at movie theatres after a lukewarm 2022.
After a hiatus of four years, Shah Rukh Khan would be back with three releases. Other crowd-pullers include Prabhas, Kamal Haasan, Akshay Kumar and Ranveer Singh who are also likely to bring a slew of unique films to please a much-evolved audience, now heavily exposed to world cinema.
Read more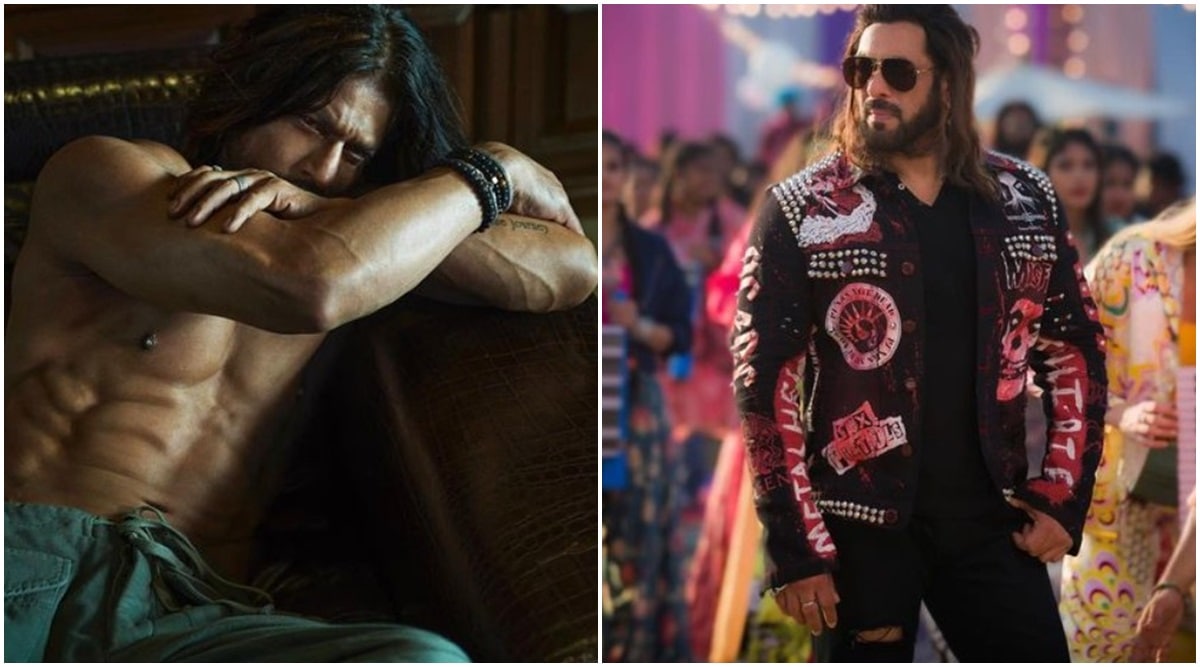 India really did win the Thomas Cup, didn't they? That men's World Cup of badminton. Like, you will wake up in a brand new 2023 and it'll still ring true: India, Thomas Cup Champions. The wonder will never cease to amaze, never mind the flicking turn of a calendar page.
Though, in the 2023 edition, it will be the World Against Us, nee World against India. But that mid-summer's-day dream-come-true, suddenly changes how you view that challenge going forward: the Indian team can go out there and achieve anything.
For far too long, the Thomas Cup was about watching from a distance, as China, Korea, Indonesia and Malaysia, and recently Japan, went about fighting like multi-pronged teams for the team title.
Shivani Naik writes in her Sunday column, 'Cross Quote'


As a tech journalist, I am often worried that gadgets—a smartphone or a shiny new watch—occupy every inch of my space and time. Over the past two or three years, I have found myself constantly scrolling and consuming content and unable to read a book. Frankly, I am a bit exhausted by all the tech around me. But in 2022, I did make some changes and switched to reading good old paperbacks as I sought to control my screen time. To some extent, I did succeed. I managed to read the maximum number of books—10 odd titles—a pale shadow of what I was capable of once upon a time. But still, there are miles to go before I feel I am truly the master of my gizmos and not the other way around. So in 2023, I hope to implement four new tech rules in my everyday routine, and here they are.
Shruti Dhapola writes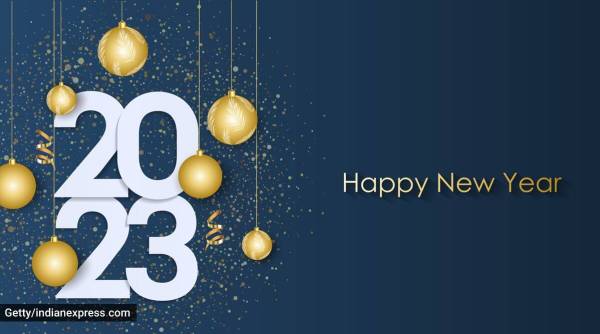 New Year's Day is a happy occasion, which is celebrated annually on January 1 in accordance with the modern Gregorian calendar. Across the world, people commemorate the occasion with their family members and friends, wishing them good luck and best wishes for another year; in many places there are massive gatherings. People decorate their houses, have get-togethers, cook for their loved ones and even plan outings on this day. But, the question arises as to why we celebrate this day and consider it to be special.
It is said the concept of 'new year' originated in ancient Babylon some 4,000 years ago, in the year 2,000 BC. Babylonians conceptualised the new year with an 11-day celebration called 'Akitu' that included a different rite on each day, on the first new moon after the vernal equinox (typically around late March). The festival commemorated the fabled victory of the sky deity Marduk over sea goddess Tiamat, as well as the act of crowning a new monarch or permitting the previous king to rule.
Today, New Year's Day celebrations in most countries begin December 31, which is New Year's Eve, and continue till the early hours of January 1. During this time, party-goers share meals, good vibes and pray for good fortune in the coming year. In many places, people gather to watch customary fireworks. It is believed that a new year is a new and clean slate, which is why people start afresh and make some resolutions on how they want to live their life. A person can pledge to modify an undesired habit or behaviour, and set personal goal(s).