'Paryatan Parv- 2022' kickstarted in Mumbai the other day, with Union Minister of State for Tourism and Ports, Shipping and Waterways Shripad Yesso Naik inaugurating the three day Tourism Festival at Chhatrapati Shivaji Maharaj Vastu Sangrahalaya in Mumbai. Maharashtra Government's Minister of Tourism, Skill Development and Entrepreneurship, Women and Child Development, Mangal Prabhat Lodha was also on the occasion.
As part of the Iconic Week celebration of Azadi Ka Amrit Mahotsav, the Ministry of Tourism is organising 'Paryatan Parv – 2022' (Tourism Festival) in Mumbai from 30th September to 2nd October, 2022.
Speaking on the occasion, Union Minister Shripad Naik said the Tourism Ministry is working towards making India a major tourist destination. India is blessed with a glorious ancient heritage and culture and India's tourist destinations promote world peace and prosperity, said the Minister.
MoS Tourism urged all states to focus on film tourism in the country and the upcoming G20 Presidency which is to be held in the country. He also appealed to the citizens to visit the tourist places in the country. "Tourism development in the country is taking place at a new pace", he said.
He mentioned the recently held national conference on tourism where discussions centred on inclusive development with creative, sustainable and responsible tourism. The Minister informed that the Ministry of Tourism has sanctioned Rs 7000 crore for the development of tourism-related infrastructure in the country. He also said that the Central Government is striving to promote tourism in rural areas. A comprehensive approach is being adopted for the development of the tourism sector, with all the stakeholder ministries working together for the development of the sector.
Speaking about tourism development in the state of Maharashtra, MoS Tourism stated that the Central Government has sanctioned Rs 66 crore for Coastal Circuit and Spiritual Circuit under Swadesh Darshan Yojana in Maharashtra. Further, Rs 53 crore has been allotted for the development of Trumbakeshwar and Nivrittinath Maharaj Samadhi in Nashik.
Apart from this, Mumbai Port Trust has been given Rs 15 crore for the development of Kanhoji Angre Light House. The Minister stated that Rs 50 crore has also been allocated for tourism related developments in the International Cruise Terminal of Mumbai.
Government of Maharashtra Minister Mangal Prabhat Lodha said that 'Paryatan Parv' is a wonderful forum which will gain more and more popularity with every passing year with more people participating in it. He invited all stakeholders to join in the promotion of tourism in Maharashtra.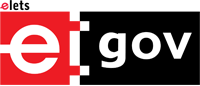 Welcome to Elets Technomedia
Signin into your account
For continuing, Please agree our Terms & Conditions and acknowledge our Privacy Policy. This same account can be used across all Elets News portals.
The eGov magazine enjoys the distinction of being Asia's first magazine on e-Governance. Founded in 2005, the monthly magazine is published in both print and online formats, and is focussed exclusively on the use of Information and Communication Technology (ICT) for bringing efficiency, accountability and transparency to various citizen and business related initiatives of the government.